The 5G Story.
Telecom's very own David and Goliath tale.
1996 saw Michael Holland develop his dream of creating a current, caring and contemporary telecommunications company into reality. Started and still going as a family run business, 5G sought to bring customer's something different to the usual machine-like companies which were dominating the industry. And they succeeded.
By 2003, the next generation of telecom provider had blossomed and 5G established themselves as one of the largest growing providers in the UK.
They surpass competitors for customer service, exceed expectations with their products, constantly crunch prices, overflow with expertise and deliver all of this, with a smile.
The company is centred on PRIDE – Passion, Respect, Integrity, Diligence and Excellence – the 'holy quintinity', if you will.
Combine this good-natured, lucid approach with prowess in all areas of the industry – fibre, digital and analogue lines, cloud based services, IT support, phone systems of every shape and size – and you can see how on this occasion, David has conquered Goliath.
Become part of the 5G family. You call, we deliver.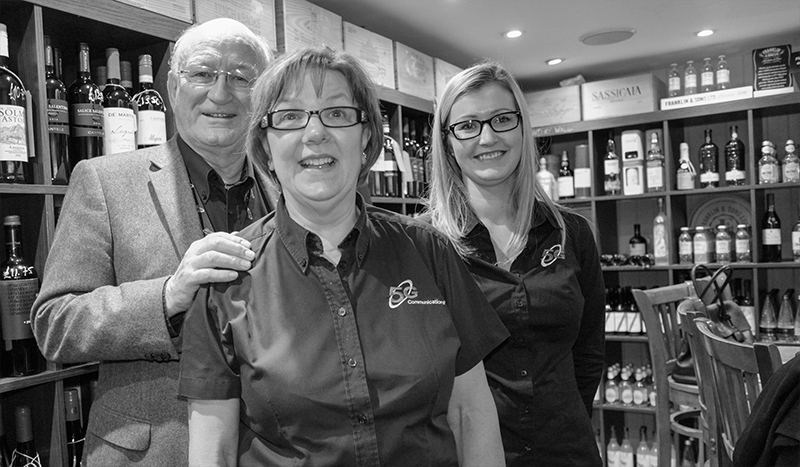 Here at 5G, we like to keep things simple and effective. Not only do we offer the highest quality broadband, lines and calling services, but we also provide award winning customer service due to our employees being dedicated to making your life easier. Oh and that's not even the best part, our speciality lies with phone systems. Hassle-free, bespoke solutions using IP, VoIP, PBX and every other acronym imaginable. Find out more about the 5G way below.
We don't stop here though. We can support your business from top to bottom, meaning all your billing will be under one umbrella. Business mobiles, IT support, phone systems, lines and broadband are all in our locker, and the best thing about this locker is that it's cheaper than any other.
So, what more could you want? Effective solutions, superb services, easy setup and all for a low price. One call to 5G is all your business needs.
5G Communications Limited
Registered address: 
Phoenix House
Desborough Park Road
High Wycombe
Buckinghamshire
HP12 3BQ
Company Number 03513467
Competing for good causes Ryan Atkinson and Chris Nolan are pictured [...]
"Sean, as always he has gone far and beyond, I would be more than happy to speak to Sean again about any future faults, it's got to the point we might as well be friends."
"Tristan is the most helpful young man I have dealt with in a long, long time and he is an asset to the Company."
"5G are a fantastic company, from Sales to Tech Support but especially Sid in Engineering. Everyone works together and contacted me when they said they would."
"Just a quick note to say what a fantastic job John & Anthony did for us on site in Newcastle. They were superb! Perhaps they can do Coatbridge for us in February as it is another relocation!"
"Your engineer John has been brilliant today; thank you.  We are optimistic that the replaced hardware/software will make all the difference – phones are ringing frequently now."
"I would just like to say, your advice and support throughout has been very much appreciated by us all, but especially myself, so a very big thank you from me."
"I'm impressed how Richard Smith works, how professional he is and when he came to our site, he knew exactly what he was doing. We're due another site visit in 2 weeks and we would like to request that Richard comes back as he was so fantastic with us the first time!"
"John has been absolutely amazing; the staff in the store loved him and wanted to adopt him.
John is an asset to this company and you should do everything to keep him."
"I have recently taken over dealing with the Telecoms invoices and I've had a lot of issues with BT and Talk Talk. If it wasn't for that wee boy Jon, I would have pulled my hair out! He would keep me updated every step of the way, he went above and beyond and he was a wee gem."
"Please thank Nichole for all of her help, she is the best asset 5G have."
"The service from 5G is great and if there is a problem it is always resolved quickly. Sarah from accounts is very helpful and a credit to your company!"