Call Recording
Software
Take control of communications
Leading edge call recording and management.
Call recording adds instant value to your product portfolio.  Your customers will also see an immediate impact on their customer service strategy when used in conjunction with business analytics in the following ways:
RETURN MISSED CALLS
Return missed calls before a competitor can take the sale, to instantly impact customer satisfaction levels. Listen to recordings to hear how successful this approach can be.

CALL RESOLUTION
Calculate call resolution time and understand the effort required to resolve customer queries by tracking call history and listening to the calls.

ANALYSE CALL WAIT TIME
Track how long a caller waits to be answered or called back, then assess how the call progresses by listening to the call recording. From this it can be determined if the call outcome was negatively affected by the wait time.

ANALYSE CALL HANDLING
Listen to call recordings to hear what was said at company, branch or an individual customer level. Use these call recordings to improve techniques, train staff, identify top performers and resolve disputes.

STREAMLINE PROCESSES
Analyse call volumes and historical trends to reveal customer service workflow issues across the business and ensure procedures are correctly scripted. Breakdowns in workflow can be identified by following the trail of conversations that took place.

LINK CALL RECORDING TO CRM DATA
For a full understanding of who has called and what has been said by whom, link call recordings to CRM data.
Discover the Power of Call Recording
Call Recording is an invaluable and versatile tool, suitable for use within any business. Specialist voice recording equipment can be used to track telephone calls, giving an impartial and reliable witness.
5G offers a complete range of products from a single telephone call recorder through to phone system software or multiline and ISDN solutions.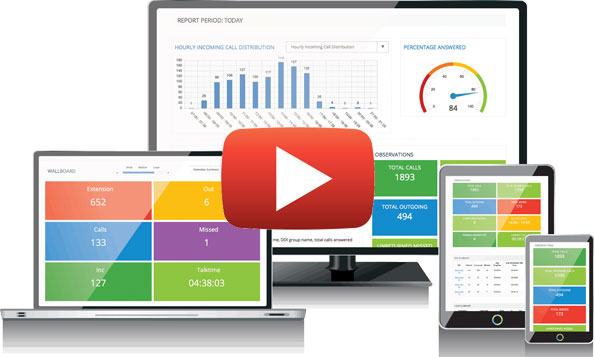 Discover a host of features from 5G's Call Recording solution:
Affordability – Keep costs down with advanced options. You choose the recording services you wish to utilise to manage the cost!
Ease of call recording Retrieval – Search for individual calls by date, time and caller details for easy retrieval. You have access to a browser application that can be accessed from anywhere on your network, even via the internet. You can then be played back, either through your PC or a telephone handset.
Reliability – Our  solutions use well tested software and quality hardware to ensure that it will never let you down.
High Storage Capability – Our standard solutions have a 35,000 hour recording capacity. If you require more space, this can be extended through occasional digital archiving of your recordings to CD or DVD.
Optional Private Conversations – Should your users or customers require an off-the-record or personal conversation, call recording can be de-activated through the entering of a designated handset
Optional Live Monitoring – Listen to calls as they happen, for the perfect training tool. This feature can also be used to help employees with a difficult caller.
Is it legal to record calls?
Organisations ARE permitted to record customers' calls, provided that they comply with the Privacy of Messages condition of two major telecoms class licenses: Self‐Provision (SPL) and Telecommunication Services (TSL) licenses.
The most fundamental requirement of call recording is that every reasonable effort is made to inform all parties to a telephone conversation that the call may or will be recorded, silently monitored or intruded into. Ofcom suggests that members of staff are given access to a telephone from which their calls will not be recorded.
Is icall suite compliant?
All recordings are securely held in an encrypted format which gives compliance with Policy Statement 08/1 by the FSA. PCI compliant Stop/Start is achievable using the built in DTMF support* or by integration with your CRM or the icall suite connect module.
Record calls to see your business call activity in a whole new light
Fully integrated premise-based and hosted call recording software with extensive functionality, suitable for any business with unlimited sites.
Contained and managed from a single work station or server, or stored in the cloud for up to 10 years. Recording, storing, finding, playback and archiving of calls is just a click away.  We work with all technologies in any combination.
Record calls on analogue, ISDN or SIP. We can provide simple USB-based client/server recording solutions, hosted, web-based solutions or full turn-key systems that will record tens of thousands of calls per day across multiple sites.
iCS record enables recording of any line type; ISDN30, ISDN2, SIP or analogue and integrates seamlessly with all other modules of icall suite.
Recording Encryption
Extension tagging
Trim and extract
Audit trail of user access and playback
Live dashboard with trunk/DDI informationManual Stop/Start and Pause using DTMF*
Automatic Stop/Start with optional CTI*
evaluation, tagging and annotation
EASY TO USE
Simple dashboard layout to find calls quickly
In‐built archiving functionality
One‐click email of recordings from the play back screens
Extensive search criteria to find a call
Recordings can be exported as WAV files
FLEXIBLE
Record all line types including Analogue, ISDN2, ISDN30 and SIP.
Easily scalable and cost-effective, from just a few users to many hundreds.
Whether you have ISDN2 and Analogue or ISDN30 and SIP, any combination and number of lines can be catered for in one seamless solution.
SECURE RECORDING
Secure role-based access ensures only the right person can playback the right recordings.
Storage and playback recordings are encrypted.
Automated recording archiving.
"Sean, as always he has gone far and beyond, I would be more than happy to speak to Sean again about any future faults, it's got to the point we might as well be friends."
"Tristan is the most helpful young man I have dealt with in a long, long time and he is an asset to the Company."
"5G are a fantastic company, from Sales to Tech Support but especially Sid in Engineering. Everyone works together and contacted me when they said they would."
"Just a quick note to say what a fantastic job John & Anthony did for us on site in Newcastle. They were superb! Perhaps they can do Coatbridge for us in February as it is another relocation!"
"Your engineer John has been brilliant today; thank you.  We are optimistic that the replaced hardware/software will make all the difference – phones are ringing frequently now."
"I would just like to say, your advice and support throughout has been very much appreciated by us all, but especially myself, so a very big thank you from me."
"I'm impressed how Richard Smith works, how professional he is and when he came to our site, he knew exactly what he was doing. We're due another site visit in 2 weeks and we would like to request that Richard comes back as he was so fantastic with us the first time!"
"John has been absolutely amazing; the staff in the store loved him and wanted to adopt him.
John is an asset to this company and you should do everything to keep him."
"I have recently taken over dealing with the Telecoms invoices and I've had a lot of issues with BT and Talk Talk. If it wasn't for that wee boy Jon, I would have pulled my hair out! He would keep me updated every step of the way, he went above and beyond and he was a wee gem."
"Please thank Nichole for all of her help, she is the best asset 5G have."
"The service from 5G is great and if there is a problem it is always resolved quickly. Sarah from accounts is very helpful and a credit to your company!"