Business broadband and fibre
With quick connectivity and the business broadband support to match.
Business Fibre
Upgrade to business fibre you can trust!
Fed up with slow business broadband speeds? Try fibre.
Fibre broadband gives you super-fast internet with speeds of up to 80Mb/s.
Quite simply, traditional broadband connections often struggle to cope with the simultaneous demands of downloading large files, streaming videos or music, with multiple devices and appliances logged on at the same time.
With superfast fibre though, everyone within a business is able to do what they want online all at the same time without any annoying delays.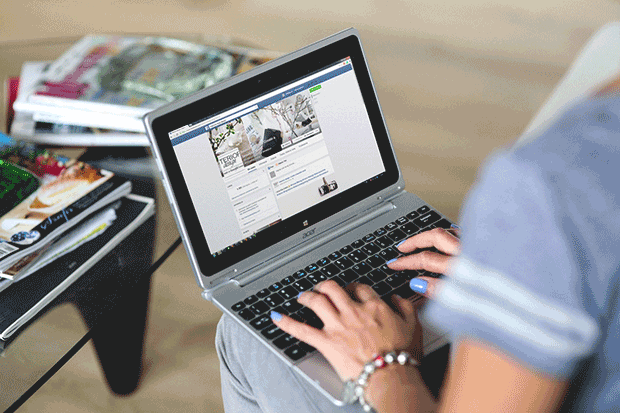 Standard Business Broadband
Can't get fibre? Get the next best thing!
Can't get Fibre? Try one of our affordable and reliable Business Broadband deals with speeds of up to 24Mb/s.
Let us provide you with the fastest possible business connection, and then provide you with a discounted upgrade as soon as Fibre broadband becomes available in your area.
Try our Business Broadband today.
Leased Lines
Business class connectivity that's dedicated, secure, fast and always on.
Guaranteed symmetric download and upload speeds. Technical support for your Leased Line 24 hours a day online and free helpdesk.
As you don't share the bandwidth with anyone else you get control over it. Flex your bandwidth in line with seasonal demands and only pay for what you need.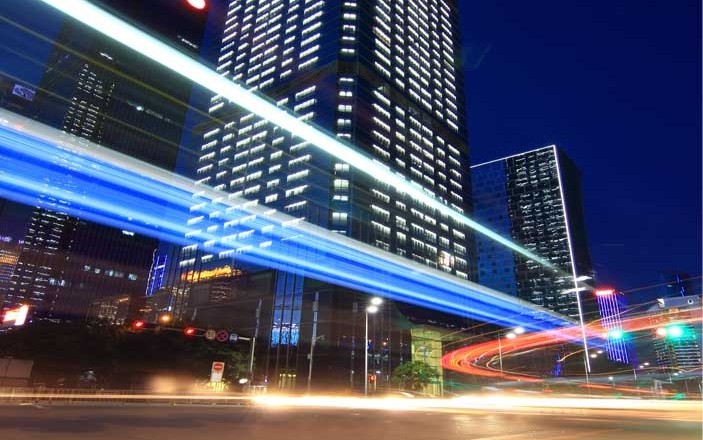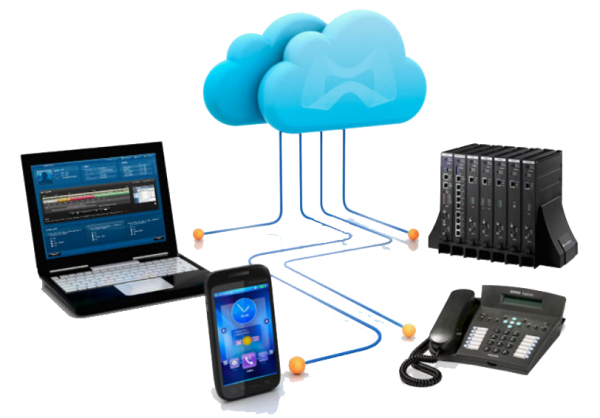 Ditch your Landlines
All you need is the right internet connection to switch to VoIP.
VoIP could save your business a lot of money but you'll need enough bandwidth to make the most of all its features. Ours is the fastest in the market.
As long as you have the right business broadband connectivity, you can join your colleagues on media-rich conference calls, and share work on screen as though you're right there.
Much easier to install & configure than a proprietary phone system:
An IP PBX runs as software on a computer and can leverage the advanced processing power of the computer and user interface as well as features. Anyone proficient in networking and computers can install and maintain an IP PBX. By contrast a proprietary phone system often requires an installer trained on that particular system!
Easier to manage because of web/GUI based configuration interface:
An IP PBX can be managed via a web-based configuration interface or a GUI, allowing you to easily maintain and fine tune your phone system. Proprietary phone systems have difficult-to-use interfaces which are often designed to be used only by phone technicians.
Significant cost savings using VoIP providers:
With an IP PBX you can easily use a VOIP Provider for long distance and international calls. The monthly savings are significant. If you have branch offices, you can easily connect phone systems between branches and make free phone calls.
Scalable!
Proprietary systems are easy to outgrow. Adding more phone lines or extensions often requires expensive hardware modules. In some cases you need an entirely new phone system. Not so with an IP PBX. A standard computer can easily handle a large number of phone lines and extensions – just add more phones to your network to expand!
Twice the phone system features for half the price!
Since an IP PBX is software-based, it is easier for developers to add and improve feature sets. Most VoIP phone systems come with a rich feature set, including auto attendant, voice mail, ring groups, and advanced reporting. Unified Communications features are included, to support presence, video and audio conferences and free calls via the data network. These options are often very expensive in proprietary systems.
"Sean, as always he has gone far and beyond, I would be more than happy to speak to Sean again about any future faults, it's got to the point we might as well be friends."
"Tristan is the most helpful young man I have dealt with in a long, long time and he is an asset to the Company."
"5G are a fantastic company, from Sales to Tech Support but especially Sid in Engineering. Everyone works together and contacted me when they said they would."
"Just a quick note to say what a fantastic job John & Anthony did for us on site in Newcastle. They were superb! Perhaps they can do Coatbridge for us in February as it is another relocation!"
"Your engineer John has been brilliant today; thank you.  We are optimistic that the replaced hardware/software will make all the difference – phones are ringing frequently now."
"I would just like to say, your advice and support throughout has been very much appreciated by us all, but especially myself, so a very big thank you from me."
"I'm impressed how Richard Smith works, how professional he is and when he came to our site, he knew exactly what he was doing. We're due another site visit in 2 weeks and we would like to request that Richard comes back as he was so fantastic with us the first time!"
"John has been absolutely amazing; the staff in the store loved him and wanted to adopt him.
John is an asset to this company and you should do everything to keep him."
"I have recently taken over dealing with the Telecoms invoices and I've had a lot of issues with BT and Talk Talk. If it wasn't for that wee boy Jon, I would have pulled my hair out! He would keep me updated every step of the way, he went above and beyond and he was a wee gem."
"Please thank Nichole for all of her help, she is the best asset 5G have."
"The service from 5G is great and if there is a problem it is always resolved quickly. Sarah from accounts is very helpful and a credit to your company!"
Have a look below at the range of business broadband services that we have to offer:
ADSL Broadband:
Similar to DSL (Asymmetric Digital Subscriber Line – ADSL)
Ultra fast download speeds
Perfect for small businesses
Broadband speeds of up to 24Mbps, with ADSL2 and ADSL2+
Fibre Optic Broadband:
Fibre broadband runs over fibre optic cable to a cabinet in (or near) your street.
This allows us to offer much higher internet speeds (both download and upload) than traditional broadband over your phone line.
Top speeds of up to 80Mb/s download and 20Mb/s upload speed are now available!
Leased Line:
High levels of reliability backed by a 99.9% leased line SLA
Guaranteed un-contended bandwidth
High Capacity (up to 1GB)
24/7/365 Service Monitoring & Support
Totally symmetric connection
BT 21CN:
Now available in some areas, throughout the UK
Improved internet stability
Faster speeds
FAQ's
Why is it now easy to switch your broadband and line to 5G?
You can now switch to 5G without needing to contact your old supplier to get a MAC code. Simply sign up and we will contact your old supplier for you. It's as easy as that!
How long will it take to get my broadband?
It depends on your package, and local availability.
The minimum lead times are as follows:
To switch from another supplier – 10 days
To switch from another supplier – 10 days
Install new phone line and broadband – 10 days
Is Fibre Available In My Area?
We would need to check your postcode details on the Openreach database to see whether or not superfast fibre is available in your area. To find out if you can benefit from fibre broadband please complete the form at the top of this page and we'll get back to you.
What Is A Static IP Address?
A static IP address is a fixed number that is assigned to your broadband. Your IP address identifies who you are. A Static IP address means that your connection will always be in the same location on the internet making it easier to run a web or e-mail server or similar internet resource.
How Much Will I Save With 5G?
The savings you make will depend on which package you choose and over what term. We're confident however that on a like for like basis with other major suppliers, 5G is very competitive and often more suitable for small to medium businesses.
How Do I Switch Suppliers?
Switching to 5G is easy. We'll do all the hard work. Simply sign up and we will contact your old supplier for you. Typically the migration from your old supplier to us takes around two weeks.
5G Communication makes broadband easy for you…
We pride ourselves on our outstanding range of fixed line options for business.
We always take into consideration what the companies' broadband requirements, limitations and budget is to ensure that our full range of broadband services are guaranteed to include a solution that is suited perfectly to your company.
We understand that it can be confusing when trying to find the right type of broadband solution.  Request more information about types of business broadband that we offer, along with their accompanying features and benefits.
This section is related to: broadband services, broadband fibre
Business Broadband
To meet the high standards of today's business demands, Business Internet services require maximum uptime, reliability and support. Compare Business Broadband Plans with options that include Office Phone and Mobile Phone Bundling, High Speed Fixed Line ADSL, ADSL2+ or Wireless Business Broadband types and additional special requirements such as Static IPs, high standards of customer service and technical support along with business broadband service level agreements.
Small Business
When considering internet plans for small business there a many factors to take into account. How many people will share the business connection? What do you use it for? We can help choose a plan suitable for small businesses.
5G Business Broadband
Broadband is an important requirement for most businesses, no matter what industry you are in. 5G Communications is one of the UK's largest providers of fixed business broadband services. We offer reliable, scalable and cost effective Internet connectivity. Whether you are looking for high-speed Internet access over fibre or digital subscriber line (DSL), we have an appropriate business broadband package to suit your needs. We are also committed to providing unparalleled support and reliability to all our clients, ensuring complete satisfaction and a lasting business relationship.
No matter what your connectivity requirement, you can rely on our unsurpassed business broadband expertise to cater to your needs. Whether you simply want a stable connection for browsing, or faster speeds for complex communications systems, our solutions are designed to suit the unique demands of your business.
Save money on broadband with a FREE Bill Analysis from 5G…
Does your bill reflect the level of service you are currently receiving for your business broadband?
Not really? Absolutely not? Unsure?
Then you could benefit from a FREE 5G professional bill analysis. Our experienced auditors are equipped with the experience and know-how to recognise exactly where you could be saving money on your current bill.
You may well be paying too much for your current broadband!
How could a broadband Bill Analysis benefit your business?
Ultimately, you could significantly reduce your outgoings!
A Bill Analysis can result in major cost savings for your business, by seeking out errors or overcharging, unacknowledged discounts, surplus maintenance and equipment charges and a general analysis of your broadband usage.
5G will provide a free breakdown of your bill and identify areas where you are possibly paying too much, saving you money in the process.
If we find that you are paying more than you should be on your bill, we will strive to find out how we can cut your costs.
There are various ways that this can be achieved, including:
Checking your speeds reflect the amount you are paying
Ensuring that your provider is charging you correctly for your services
Removing unused or unnecessary services from your plan, that you are currently paying for
Discovering any misuse of your services by your staff, etc…
Providing a more suitable and cost effective plan for your business
We have already helped hundreds of businesses to save big money on their broadband services…
Why not join them, with a free Bill Analysis from 5G?
Let's start saving money for your business, today!
This section is related to: business broadband, broadband fibre
Hub wireless router
With broadband you'll get a Business Hub router as standard.
Both routers provide a firewall between you and the internet, have password-protected wireless access , and Ethernet ports if you want to directly connect devices for higher performance.
This will connect your office and internet devices to the internet.
Broadband support 24/7
Support centres are available 24/7. If we can't help you remotely, we can send one of our engineers to fix it.
Website Hosting and E-mail addresses
We include 50MB of web space and 10 email accounts to use for starting your business website.
You can upgrade your broadband at anytime
If you would like to upgrade to fibre this can be done if fibre is available at your address. We will advise on availability on your request.
Upgrading from the 5G2 Plus 40GB to the 5G2 Plus Unlimited is easy. You can do this at any time.
This section is related to: included with broadband, broadband fibre
Broadband for business on the move…
If you are running a successful business, chances are that you are not going to have the luxury of being able to stay by your computer all of the time…
This can be a problem as with the day to day demands of business in modern times, we find ourselves in a place where our businesses are increasingly reliant on on-line services.
But don't fret…
Now you can have access to the internet, from wherever you are!
Great value from 5G…
5G is now offering a great selection of plans and packages on mobile broadband services, to keep you connected wherever you are in the world (well, in the UK).
Mobile broadband allows internet access, regardless of your location, through a wireless USB modem that is plugged into your laptop or PC. Mobile broadband has rapidly grown in popularity in the short time that it has been available, with people enjoying the flexible nature of the technology.
Here are just a few of the benefits to be gained from mobile broadband:
Stay Connected – Don't get left in the dark, whenever you step out of the office
Selection of Products – Pick from a range of Dongles (USB modems) or Netbooks, both equipped with mobile broadband technology
Increased Productivity – Take the office with you whether you are on-site, at home, even at the beach. Now time spent between sites does not have to be wasted.
Efficient Billing – Complete paperwork with customer and send them straight back to the office. Now your customer can be billed sooner, making for happier parties, all round.
Our mobile broadband covers 99% of the UK, so you can feel confident that wherever you are, we'll have you covered.
So, if you find your work suffering because you are always on the move, talk to us today..
We might just have the perfect solution for you!
This section is related to: business broadband, broadband fibre
Upgrade to Fibre Business Broadband Today!
Fibre  uses next generation optic fibres to transport data via light, bringing speeds of up to 80Mb/s to your business internet.
How easy is it to install fibre?
Extremely easy!
We do all the work at the exchange and in the street cabinet.
Depending on the product you order and the speeds available at your premises, you'll either plug in the router yourself or we'll send an engineer out to you.
The router comes with simple instructions so you shouldn't have any problems.
Will I need a new router?
You'll need a router to get up and running, but don't worry. If you're a new customer you'll receive a router with your package.
If you're an existing customer and you've upgraded to superfast fibre, we'll send you out a brand new router.
What is Fiber Broadband?
It is the latest in broadband technology travelling through a glass cable at lightning speed. 5G provides this to your business with our very own extensive Fibre Optic infrastructure network in London, High Wycombe and the South. Your Internet traffic travels through this fibre superhighway connecting you to the world.
This section is related to: business broadband, broadband fibre
If you are running a small company or working from home, you may be using your home broadband connection to get on the internet. Business packages are more reliable and may offer more security if internet access is critical to your business.
better data transfer capabilities – eg more generous or unlimited upload and download allowances, and higher upload speeds than home broadband
faster connection speeds – some packages offer priority to business users over the network at peak times
lower contention ratio – ie the number of other internet users sharing a server with you is generally lower allowing for greater connection speeds
greater efficiency – eg streamlining and automating online tasks , such as linking your online shop with stock control system, transaction processing, order tracking and stock reordering
static IP addresses – needed for businesses looking to host their own servers, eg for emails, website hosting or remote connections via the internet
tech support – eg service level agreements guaranteeing fix time and priority engineer support
additional services – tailored to specific needs of your business, eg email services, data management, upgrades, backup plans, recovery, cloud services, etc
This section is related to: business broadband, broadband fibre
Call us on 01494 523 523 to find out more.