About us
Friendly, attentive, passionate
The 5G story
Become part of the 5G family. You call, we deliver.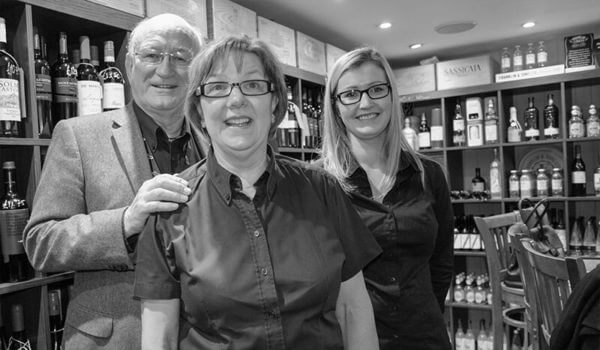 1996 saw Michael Holland develop his dream of creating a caring and contemporary telecommunications company into reality. Started and still going as a family run business, 5G sought to bring customer's something different to the usual machine-like companies which were dominating the industry – and we succeeded.
By 2003, the next generation of telecommunication provider had blossomed and 5G were known as one of the largest growing providers in the UK.
We're centred on PRIDE – Passion, Respect, Integrity, Diligence and Excellence – the 'holy quintinity'.
Combine this good-natured, lucid approach with knowledge in all areas of the industry – fibre, digital and analogue lines, cloud based services, IT support, on-premise phone systems – and you can see how on this occasion, David has conquered Goliath.
We offer the highest quality broadband, lines and phone systems alongside award winning customer service. Providing hassle-free, bespoke solutions using IP, VoIP, PBX and every other acronym imaginable, it's time you joined the future of communication.
This isn't all as we can support your business from top to bottom. We can give you business mobiles, IT support, telephony services, gas and electric – what more could you want? Effective solutions, superb services, easy setup and all for a low price. One call to 5G is all your business needs.
What we do
Here at 5G, we like to keep things simple and effective. Careers with 5G
We're always looking for new people to join our family, if you're interested we'd love to hear from you.
We are committed to recruiting individuals of the highest calibre to reach our goals and are seeking bright, friendly people focused on building their careers and achieving true rewards from the results.