Frustration free fibre broadband
Fed up with slow business broadband speeds? Try Fibre Broadband for Business.
Business Fibre Broadband packages.
Fibre Broadband is the undisputed King in the world of business broadband performance, unmatched by its old copper
predecessors in speed, throughput and reliability.
Fibre Speed:
up to 40 Mbps down / 10 Mbps up
Data Limit:
100 GB per month (£1.50 per GB after allowance)
Static IP (Optional):
£5 per month
Fibre Speed:
up to 40 Mbps down / 10 Mbps up
Data Limit:
Unlimited
Static IP:
£5 per month
Fibre Speed:
up to 80 Mbps down / 20 Mbps up
Data Limit:
100 GB per month (£1.50 per GB after allowance)
Static IP:
£5 per month
Fibre Speed:
up to 80 Mbps down / 20 Mbps up
Data Limit:
Unlimited
Static IP:
£5 per month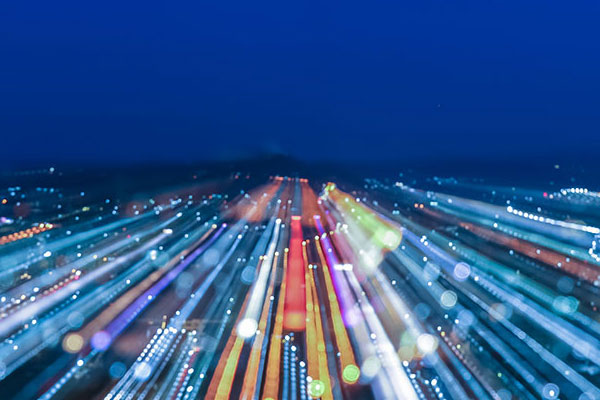 Super Fast Fibre.
A new way of communicating data.
Bring data, voice, video and IP-based products together into a converged solution to save money and reduce complexity with business fibre.
Fibre Optic Broadband Benefits
Double your broadband bandwidth
Sharing large files is a breeze with fibre business broadband
Uninterrupted Video conferencing
in HD
Save money with cloud computing
All the software you need at the click of a button
Save loads of money on licensing and no need for expensive updates
Save time with multi-tasking
Make VoIP calls, upload, download and surf all at once
Faster collaboration between users with fibre business broadband
Constant throughput broadband speed – no matter what time of the day
Business traffic comes first at times of contention
Fibre is the latest in broadband technology travelling through a glass cable at lightning speed. 5G broadband provides this with our very own extensive Fibre Optic Broadband infrastructure network in London, High Wycombe and the South. Your Internet traffic travels through this superhighway connecting you to the world.
Upgrade to Fibre Today!
Business Fibre uses next generation optic fibres to transport data via light, bringing speeds of up to 80Mb/s.
"How easy is it to install fibre or broadband?
Extremely easy! We do all the work at the exchange and in the street cabinet.
Depending on the product you order and the speeds available at your premises, you'll either plug in the router yourself or we'll send an engineer out to you. The router comes with simple instructions so you shouldn't have any problems.
Will I need a new fibre router?
You'll need a fibre compatible router to get up and running, but don't worry. If you're a new customer you'll receive a router with your package.
If you're an existing broadband customer and you've upgraded to superfast fibre, we'll send you out a brand new router.
How does fibre optic broadband work?
Unlike telephone lines – which have essentially been repurposed to carry broadband – fibre optic cables are custom-built for broadband. Information is transmitted as flashes of light. The thing about light is that it travels extremely quickly. There's less chance of interference slowing down fibre too.
This means the broadband speeds you get from a fibre package are much faster than you'd get from a 'traditional' connection, and you get speeds much closer to the 'up to' speeds advertised by providers to boot.
That's not to say speeds will be exactly the same as advertised, mind you. Most superfast packages use fibre optic cables to your nearest cabinet – the green box on or near your street – and run from there Into the home via copper telephone wire, which is unreliable and prone to interference at the best of times. As a result, some drop in speed is inevitable – how much depends on the distance covered.
This page is related to: business fibre, super fast broadband,
If you started your business using your home broadband, it doesn't take long to realise that the needs of broadband for a business are different to those of a consumer. When your livelihood depends on it, you need an internet service that really makes the grade. Consider fibre business broadband.
If your business is totally reliant on internet access, you need a leased line.
Reasons why superfast broadband is becoming increasingly essential for consumers and businesses
1. Superfast broadband is now almost the same price as basic broadband
The prices of superfast broadband services are already falling significantly, and there's already a small difference between the price of superfast broadband and basic broadband services. In a recent Ofcom report, Ofcom found that the difference between the monthly rental fees for ISPs' lowest-cost 'superfast' services and their lowest-cost 'current generation' services is often relatively small.
2. Conventional broadband services can be unreliable
ADSL broadband is carried along copper cables all the way from the BT exchange to homes and business premises. Inevitably, the broadband signal suffers attenuation as it travels along the copper cable from the exchange to broadband modems, reducing the speeds that can be delivered and making the broadband signal susceptible to interference.
3. Superfast broadband connectivity is essential for many businesses
Superfast broadband is increasingly becoming essential, whatever the size of the company.
In businesses with a significant number of employees, superfast broadband ensures that employees no longer have to compete for access to slow and limited conventional broadband services, increasing efficiency. Widespread deployment of superfast broadband services also allows businesses to provide flexible working for employees so that they can work from home and access company systems remotely, saving costs and reducing carbon footprints.
Superfast broadband provides efficiency improvements and cost savings, through improved online sales and marketing, improved online ordering and invoicing, enhanced video conferencing and VoIP services, and improved access to cloud-based services.
Business Broadband
To meet the high standards of today's business demands, Broadband services require maximum uptime, reliability and support. Compare Broadband Plans with options that include Office Phone and Mobile Phone Bundling, High Speed Fixed Line ADSL, ADSL2+ or Wireless Business Broadband types and additional special requirements such as Static IPs, high standards of customer service and technical support along with business broadband service level agreements.
Small to intermediate companies broadband
When considering broadband plans for small business there a many factors to take into account. How many people will share the broadband connection? What do you use it for? We can help choose a broadband plan suitable for small businesses.
5G Business Broadband
Broadband is an important requirement for most businesses, no matter what industry you are in. 5G Communications is one of the UK's largest providers of fixed business broadband and fibre services. We offer reliable, scalable and cost effective Internet connectivity. Whether you are looking for high-speed Internet access over fibre or digital subscriber line (DSL), we have an appropriate broadband package to suit your needs. We are also committed to providing unparalleled support and reliability to all our clients, ensuring complete satisfaction and a lasting business relationship.
No matter what your broadband connectivity requirement, you can rely on our unsurpassed expertise to cater to your needs. Whether you simply want a stable connection for browsing, or faster fibre speeds for complex communications systems, our solutions are designed to suit the unique demands of your company.
How easy is to switch your broadband and line rental to 5G?
It couldn't be easier to switch to 5G, so what are you waiting for? You no longer need a MAC code to change your internet provider. Thanks to new industry rules around switching providers, you can move to 5G easier and quicker than ever before. In fact, we'll take care of the entire thing! All you have to do is place your order with us. From then on, we'll do the rest. So just sit back, and look forward to the day your new connection goes live. Place your order now – you don't even need to speak to a member of our team!
How long will it take to switch my?
As soon as your broadband order has been accepted and ongoing payment has been processed we'll confirm your activation date. If you are switching your broadband service from another provider it will take approximately 2 weeks.
What do I need to get Fibre?
An operational telephone line
Your telephone line must be connected to an enabled exchange
The telephone line must be of sufficient quality and not part of a switchboard
The telephone line must not use incompatible services
Incompatible services include: Subscriber private metering, 30k Loop, Auxiliary lines, PBX lines, Private Circuits, Red ABC, Featurenet 5000 services, other Broadband xDSL Services (inc. BT Videostream & BT Datastream S) and Meterpulse facility.
Can I order Fibre Broadband without line rental?
We appreciate that not everyone has broadband and phone contracts that run in sync, this is why we have made all our new Fibre products available with and without line rental. There is a premium charge for taking Fibre only but when you are ready you can add your line rental and take advantage of the Fibre and Phones Package pricing.
What does "Unlimited" actually mean?
It means exactly that – no limits on what you can download and no limits when it comes to speed. Unlike other providers, we don't have a Fair Usage Policy or enforce Traffic Management – that means we don't artificially slow down your connection to allow other users to access our network, which would in turn make your speeds slower. This means you can enjoy your unlimited download allowance at the fastest speed your connection can support, at any given time – no matter what type of media, service of application you're trying to access.
Is Business Fibre Broadband Available In My Area?
We would need to check your postcode details on the Openreach database to see whether or not superfast fibre broadband is available in your area. To find out if you can benefit from business fibre please contact us on 01494 523 523.
When can I get Fibre Broadband?
To determine if you can already access Fibre Broadband services, contact us at 01494 523 523 and provide your telephone number and postcode to one of our consultants. If you have access to Fibre Optic Broadband you will be provided with an estimated speed. Please bear in mind that this information is subject to change and will be updated on a monthly basis.
What Is A Static IP Address and why do I need one?
An IP address is a unique number identifying the location of your computer on the Internet, enabling it to communicate with other computers. A static IP address from us means your computer is assigned a fixed, permanent address that is unique to you and does not change. You will need a static IP address, if you want to:
Run your own FTP server
Run your own website
Host online gaming sessions
Host your own website or domain name server
Connect to your computer from anywhere in the world via remote access
Ensure other computers can locate your computer anywhere across the internet
Conduct voice-over-IP calls or other web-based services
How Much Will I Save With 5G?
The savings you make will depend on which package you choose and over what term. We're confident however that on a like for like basis with other major suppliers, 5G broadband is very competitive and often more suitable for small to medium businesses.
This section is related to: broadband internet, fibre connection, business fibre internet providers.
What is a leased line?
A leased line is a private high-performance circuit leased by a common carrier between a customer and a service provider's network. It is rented on an annual basis and usually carries voice and data or both.
Leased lines are mostly used for either internet access (Internet) or used privately between two customer sites (Point to Point). Unlike a dial-up connection, a leased line is always active. Similarly unlike broadband, a leased line is not contended or shared and delivers dedicated guaranteed bandwidth straight to the internet backbone. Customers pay a premium for this line and it is supported by a comprehensive Service-Level Agreement (SLA) with a guaranteed fix time and a compensation clause. Otherwise referred to as a point to point, private circuit, private line or dedicated access.
Leased lines are made up of the following components:
A router, managed by 5G Communications, is installed into a customer's comms room. The circuit is presented with an RJ45 connector as standard.
depending upon location, a back haul circuit may be used to link a customer to their service provider's point of presence and then onto the internet gateway. This will take place behind the scenes and may run over a third party's national network.
Bandwidth can be tailored to a company's exact requirements, ranging from 10Mbps to 1Gbps. The required speed could depend upon the number of employees accessing the internet or perhaps upon the applications used; some being more bandwidth intensive than others.
Once the appropriate speed has been achieved a network administrator might monitor the following:
number of users accessing the internet simultaneously at peak times
the type of services accessed by users i.e. email, voice, hosted CRM, Skype, music downloads etc the number of hits or visits internal servers receive.
Leased Lines are normally used by businesses that need:
high quality 24/7 access to the internet with an SLA
to run mission critical applications
fast upstream speeds. For example, remote workers accessing office based applications will be pulling away data from their office
Unlimited Data
Symmetrical connection.
This section is related to: leased line buyers guide.
"Sean, as always he has gone far and beyond, I would be more than happy to speak to Sean again about any future faults, it's got to the point we might as well be friends."
"Tristan is the most helpful young man I have dealt with in a long, long time and he is an asset to the Company."
"5G are a fantastic company, from Sales to Tech Support but especially Sid in Engineering. Everyone works together and contacted me when they said they would."
"Just a quick note to say what a fantastic job John & Anthony did for us on site in Newcastle. They were superb! Perhaps they can do Coatbridge for us in February as it is another relocation!"
"Your engineer John has been brilliant today; thank you.  We are optimistic that the replaced hardware/software will make all the difference – phones are ringing frequently now."
"I would just like to say, your advice and support throughout has been very much appreciated by us all, but especially myself, so a very big thank you from me."
"I'm impressed how Richard Smith works, how professional he is and when he came to our site, he knew exactly what he was doing. We're due another site visit in 2 weeks and we would like to request that Richard comes back as he was so fantastic with us the first time!"
"John has been absolutely amazing; the staff in the store loved him and wanted to adopt him.
John is an asset to this company and you should do everything to keep him."
"I have recently taken over dealing with the Telecoms invoices and I've had a lot of issues with BT and Talk Talk. If it wasn't for that wee boy Jon, I would have pulled my hair out! He would keep me updated every step of the way, he went above and beyond and he was a wee gem."
"Please thank Nichole for all of her help, she is the best asset 5G have."
"The service from 5G is great and if there is a problem it is always resolved quickly. Sarah from accounts is very helpful and a credit to your company!"
Call us on 01494 523 523 to find out more