FRUSTRATION FREE
FIBRE BROADBAND
Fed up with slow business broadband speeds?
BUSINESS FIBRE BROADBAND PACKAGES
Fibre Broadband is the undisputed King in the world of business broadband performance, unmatched by its old copper
predecessors in speed, throughput and reliability.
5G FIBRE – 100GB
Fibre Speed:
up to 40 Mbps down / 10 Mbps up
Data Limit:
100 GB per month (£1.50 per GB after allowance)
Static IP (Optional):
£5 per month

5G FIBRE – UNLIMITED
Fibre Speed:
up to 40 Mbps down / 10 Mbps up
Data Limit:
Unlimited
Static IP:
£5 per month
5G FIBRE2 – 100GB
Fibre Speed:
up to 80 Mbps down / 20 Mbps up
Data Limit:
100 GB per month (£1.50 per GB after allowance)
Static IP:
£5 per month

5G FIBRE2 – UNLIMITED
Fibre Speed:
up to 80 Mbps down / 20 Mbps up
Data Limit:
Unlimited
Static IP:
£5 per month
To order by phone, call 01494 523 523
We are open from 9am to 6pm Monday to Friday
SWITCHING TO FIBRE BROADBAND
A new way of communicating data
Fibre optics are revolutionising the way we communicate today allowing network providers to offer end users increased network capacity, bandwidth and transmission speeds. Whilst copper cabling systems will remain within the communications infrastructure for the foreseeable future, the increasing demand for network performance and bandwidth mean that the limitations of copper are becoming increasingly restrictive.
5G Communications provide expert engineers in all types of cable preparation and splicing, this includes fusion splicing, jointing and termination of both single and multimode fibre broadband cables.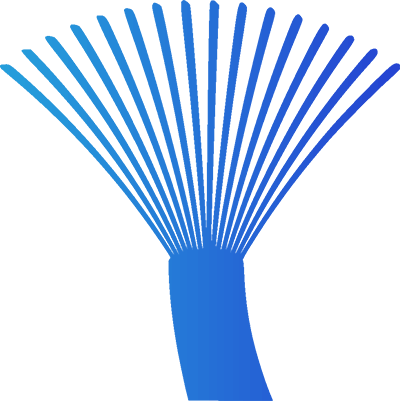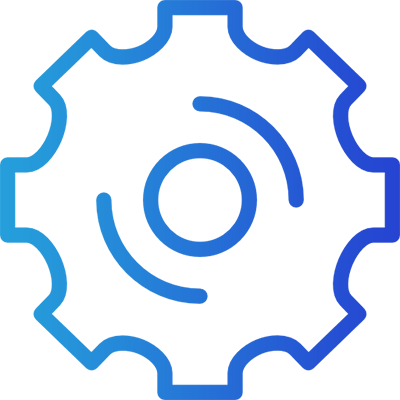 FIBRE OPTIC CABLING INSTALLATION
Experts in installing Fibre Optic data and voice network cabling
Our in house fibre optic cable installation engineers have a wealth of experience in carrying out optical fibre broadband cable installations, diagnostics and repairs.
We supply and install fibre optic broadband cabling for numerous purposes both internally for network backbones and externally for building to building links. Our longest installation so far is 2km underground but we are ready to tackle any size fibre optic cable project no matter how large or small.
Our pre-sales technical engineers can assist you with the exact type of fibre optic broadband cable to meet your requirements. This will be dictated by the distance and bandwidth required. So whether you need single mode or multimode connections we can help and advise so you get the right broadband solution first time.
GET UP TO £3,500 GRANT FOR SUPER-FAST RURAL BROADBAND
Are you looking to upgrade your connection speed this year, but worried about connection costs?
Business and residents in some of the hardest-to-reach places in the UK are eligible for additional funding towards the cost of installing gigabit-capable broadband to their premises when part of a group project.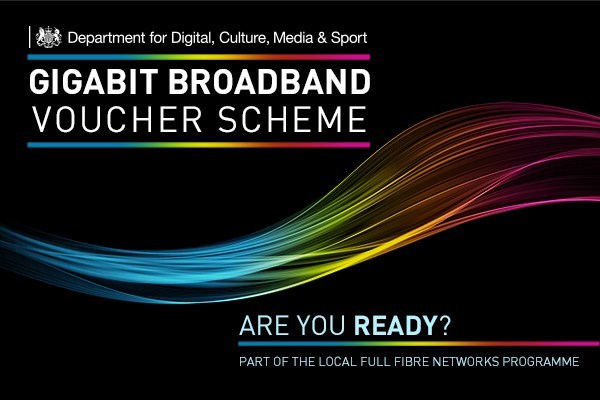 Most of the fibre broadband in the UK is currently provided as Fibre To The Cabinet (FTTC). Where fibre is available it means that Openreach has laid a fibre cable from the exchange to the cabinet nearest your premises.
FTTC differs from standard broadband because most of your connection uses fibre connections from your green roadside cabinet to the rest of the Openreach network. The only part of the network to use copper (or sometimes aluminium) is the local-loop from the cabinet to your home or office.
For the first few days after your broadband package has been installed, you may find speeds occasionally becoming faster or slower, or that you are sometimes disconnected. This is not a problem, as we test your telephone exchange to find the best balance between speed and reliability for your broadband.
If you believe your broadband speed is slower than expected, we advise stopping any applications on your computer that may strain your internet connection (such as high definition streaming or large file downloads) before testing your speed again.
If you find your broadband connection to be slower than normal, try our problem solving tips to identify the issue with your connection.
For fibre broadband to be available, fibre optic cable must have been laid from the exchange to the cabinet nearest your home. Whilst Openreach are continually rolling out fibre broadband across the UK, the most densely populated areas of the country have been serviced first.
To check which broadband services are available in your area, contact us at 01494 523 523 and have your postcode and landline number in hand.
New customers can expect their fibre broadband service to be set up and running in 5–10 working days. If you're switching over from another provider, there's a 10-working-day minimum period and you'll be able to select a setup date if you wish.
On your setup day, your broadband and telephone services will be disrupted for a short time while an engineer connects your service at the roadside cabinet. You will then be notified that your service is live so that you can set up your broadband router.
This page is related to: fibre broadband, business broadband, super-fast broadband, office fibre broadband
Double your broadband bandwidth
Sharing large files is a breeze with fibre business broadband
Uninterrupted Video conferencing
in HD
Save money with cloud computing
All the software you need at the click of a button
Save loads of money on licensing and no need for expensive updates
Save time with multi-tasking
Make VoIP calls, upload, download and surf all at once
Faster collaboration between users with fibre business broadband
Constant throughput broadband speed – no matter what time of the day
Business traffic comes first at times of contention
"Sean, as always he has gone far and beyond, I would be more than happy to speak to Sean again about any future faults, it's got to the point we might as well be friends."
"Tristan is the most helpful young man I have dealt with in a long, long time and he is an asset to the Company."
"5G are a fantastic company, from Sales to Tech Support but especially Sid in Engineering. Everyone works together and contacted me when they said they would."
"Just a quick note to say what a fantastic job John & Anthony did for us on site in Newcastle. They were superb! Perhaps they can do Coatbridge for us in February as it is another relocation!"
"Your engineer John has been brilliant today; thank you.  We are optimistic that the replaced hardware/software will make all the difference – phones are ringing frequently now."
"I would just like to say, your advice and support throughout has been very much appreciated by us all, but especially myself, so a very big thank you from me."
"I'm impressed how Richard Smith works, how professional he is and when he came to our site, he knew exactly what he was doing. We're due another site visit in 2 weeks and we would like to request that Richard comes back as he was so fantastic with us the first time!"
"John has been absolutely amazing; the staff in the store loved him and wanted to adopt him.
John is an asset to this company and you should do everything to keep him."
"I have recently taken over dealing with the Telecoms invoices and I've had a lot of issues with BT and Talk Talk. If it wasn't for that wee boy Jon, I would have pulled my hair out! He would keep me updated every step of the way, he went above and beyond and he was a wee gem."
"Please thank Nichole for all of her help, she is the best asset 5G have."
"The service from 5G is great and if there is a problem it is always resolved quickly. Sarah from accounts is very helpful and a credit to your company!"
Interested?
Call Us on 01494 523 523
to find out more