Business Telephone Systems
On-premises and Cloud Based VoIP Telephone Systems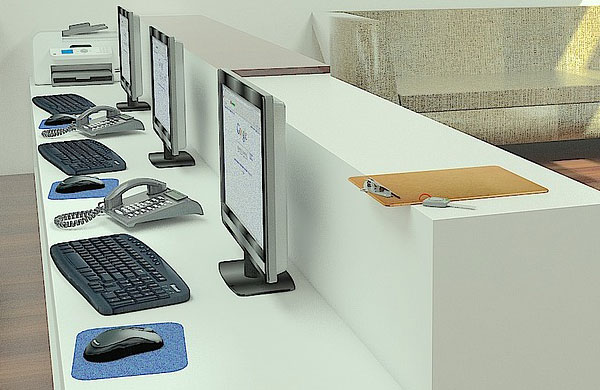 Telephone systems
Phone system solutions which simplify, not mystify.
We offer every phone system imaginable, whether you require something small and manageable or modern and smart – we've got it all.
Be visionary not stationary, move forwards with the future of phone systems.
Being virtual is now a reality.
Hosted VoIP – be modern for less money.
Buying a phone system can often seem daunting – where will it go and how much will it cost? Keep out the clutter and save some pennies by going virtual.
VoIP systems are tailored to fit your business. We'll measure up what you need, how many connections, what features would suit and then create a system – your system.
Virtual reality is here, don't fall behind the future.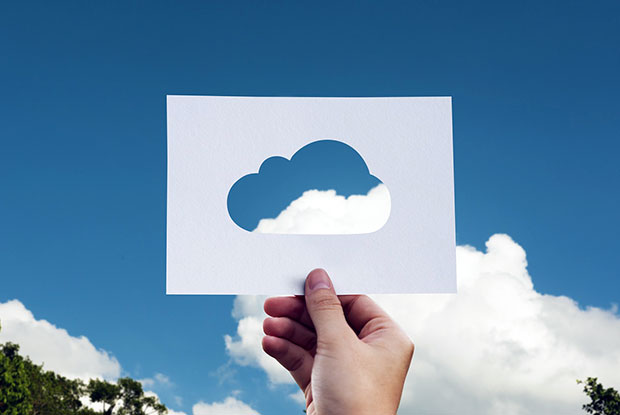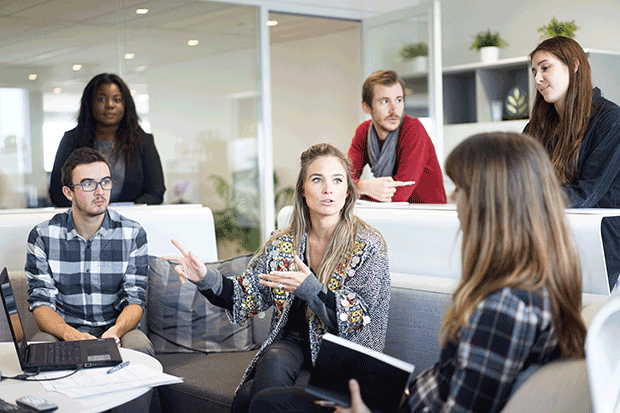 Free for all. Site surveys.
We'll visit your site and find out your needs, all for free.
We all like to pretend we're experts, whether it's sampling wines at the Italian down the road or test-driving a shiny new car.
When it comes to your business, however, it's better to leave it with the experts. We'll send one of our qualified engineers to your site to discuss your requirements.
Easy and free, what more could you want?
Stay safe, stay protected.
A range of maintenance packages for your systems.
Protection is needed in all avenues in life, so why don't you protect your business?
In a world threatened by fraudsters and hackers, 5G are here to protect your system from any harmful threats.
Maintaining your business's safety.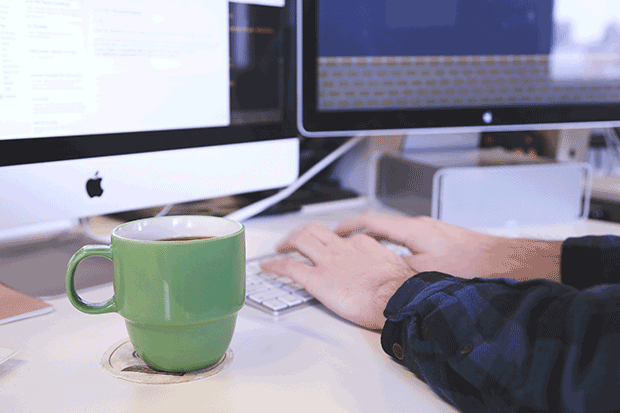 Big company, big ambitions, big systems.
Demanding companies need a phone system that can handle it.
Do you have an army of phones but a two-bit phone system that cannot cope?
Here at 5G, we're experts in setting up high demand systems for call centres, global businesses and multi-office magnates.
Supersized? You need a super system.
Much easier to install & configure than a proprietary phone system:
An
IP PBX
runs as software on a computer and can leverage the advanced processing power of the computer and user interface as well as features. Anyone proficient in networking and computers can install and maintain an IP PBX. By contrast a proprietary system often requires an installer trained on that particular business system!
Easier to manage because of web/GUI based configuration interface:
An IP PBX can be managed via a web-based configuration interface or a GUI, allowing you to easily maintain and fine tune your business VoIP systems. Proprietary phone systems have difficult-to-use interfaces which are often designed to be used only by technicians.
Significant cost savings using VoIP providers:
With an IP PBX you can easily use a VOIP Provider for long distance and international calls. The monthly savings are significant. If you have branch offices, you can easily connect phone systems between branches and make free calls.
Scalable!
Proprietary systems are easy to outgrow. Adding more phone lines or extensions often requires expensive hardware modules. In some cases you need an entirely new system. Not so with an IP PBX. A standard computer can easily handle a large number of phone lines and extensions – just add more phones to your network to expand!
Twice the phone system features for half the price!
Since an IP PBX is software-based, it is easier for developers to add and improve feature sets. Most VoIP systems come with a rich feature set, including auto attendant, voice mail, ring groups, and advanced reporting. Unified Communications features are included, to support presence, video and audio conferences and free calls via the data network. These options are often very expensive in proprietary systems.
This section is related to: IP business telephones and IP business telephone systems.
You've probably heard about VoIP systems. Maybe you've heard people raving about how it's so much better than traditional phone systems. Or maybe you're just confused about what it is and how it works. And why do you need a new business system anyway? You're happy with what you have?
In this article, we're going to explain the what, how, and why of VoIP. We're also going to give you some things to think about before you purchase a system for your business.
Consider this your simple introduction to purchasing a VoIP system.
What Is VoIP?
VoIP stands for Voice Over Internet Protocol, and is a way of sending telephone calls using the internet rather than only standard phone lines. Essentially, it allows your business to take advantage of the technological advantages presented by the internet.
Remember, the telephone was invented several hundred years ago and hasn't changed in massive ways since it's invention. VoIP incorporates internet technology into phone calls.
How Does It Work?
Standard telephone calls are made using audio analog signals. When you make a phone call from a standard landline, your voice is translated into an analog signal, sent over the telephone lines, and then received on the other end by the person holding the phone.
Because you're using analog signals, the options are pretty limited in terms of what you can do with those signals. You can hear them, record them on an answering machine…and that's about it.
VoIP systems take the audio signal of your voice and translates it into digital packets. Then it sends those packets over the internet to the phone on the other end. If you are calling another IP phone, it will receive the digital packets and you'll hear the person's voice.
If you're calling a standard phone, the digital packets will travel some distance over the internet, then get translated back into an audio signal by something called a PTSN gateway. It's the translator between your VoIP system and the phone lines.
Why Is VoIP Superior To Standard Phones?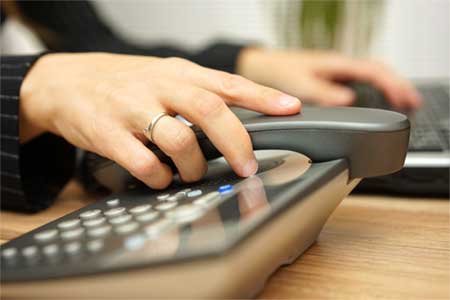 Many people wonder what's so special about VoIP systems. After all, isn't it just another way to make phone calls? Why do they need some sort of newfangled technology when the old one has worked just fine for a few hundreds years?
It's a fair question. It can be hard to understand why you would want to replace something that already works fine.
But there are some very significant advantages to Voice over IP systems.
Lower Cost
VoIP costs far less than standard phone lines. Depending on your business and the system you choose, you may not need to invest in any new hardware at all. In this case, you're only going to be paying for your internet, without additional costs on top of that.
If you do choose to purchase a specific VoIP plan and system, your monthly charges will probably be less than a standard phone system. You probably won't need to sign a business contract that will keep you tied to a particular system for a long time, which then allows you to switch if a better option comes along.
If you have employees scattered across the country or world, you're going to save a ton of money on long distance calls. Since you don't need to use public phone lines, most of your IP calls will be free, even if you live on one side of the country and they live on the other side.
By sending voice data over the Internet, making a VoIP call becomes as cheap as sending an e-mail. For this reason, almost all VoIP providers offer unlimited nationwide calling, with no long distance fees or roaming charges. Moreover, international calls are made extremely cheaper. With VoIP, calls to friends and family overseas or across the border cost a fraction of what they used to using traditional telephony.
Easy Scalability
VoIP is relatively easy and inexpensive to scale as you grow your business. Instead of investing in large sums of cash in expensive hardware, you can usually add an additional extension by plugging in a IP phone and adjusting a few of the software settings. It's really that simple.
Advanced Features
VoIP systems offer the same features as traditional phone lines: conference calling, voicemail, caller ID, etc. But they also offer some serious advanced options, like voicemail forwarding to your email, voicemail transcription, advanced forwarding rules and call screening, integration with office software, and a host of others.
Conclusion
VoIP has some significant advantages over standard phone lines. They can increase the flexibility of your business while also significantly lowering costs.
Contact 5G Communications today for more information to make an informed decision.
Telephone Systems to suit your business
A business telephone system lies at the very heart of your business. It is the port that allows communication between yourself and your customers. Without one, your business simply would not work…
So, when choosing a telephone system, you need to be aware of which system will work best for your business.
Things to consider when buying a new Telephone System
In order to choose the right phone system for your business, there are various factors that you should consider. Here at 5G we offer a broad variety of top of the range telephone systems, each with their own unique telephone system features and overall advantages to well-suited businesses.
"How many of my staff are using phones?"
Will determine the number of telephone lines and extensions that you will need.
"How fast is my business growing?"
It is important that you take this into consideration, especially for relatively new businesses as you will want to buy a telephone system that your company will not rapidly outgrow.
"What is my budget?"
There are many different types of phone systems available, some more advanced than others. If you are looking for a system with a large number of extensions and premium features such as 'out of hours', Audio Marketing and Voicemail, you should be prepared to spend slightly more money than if you were buying a basic system.
"Would my business benefit from phone features?"
Although many phone systems come inclusive of basic features, such as 'hold', 'transfer call' and 'call divert', there are many other features that we offer with our systems that you might consider to be beneficial to your business. These include automated attendant, call recording, voicemail, audio marketing (AMS) and many more.
"Do my staff need to be accessible at any time, wherever they are in the office?"
If your staff are always on the move, you will most likely benefit from a DECT (Digital Enhanced Cordless Telephone) solution. With a DECT phone handy, you will be able to contact your staff, wherever they are in the office.
"What level of maintenance cover do I need?"
It is always a good idea to be covered against the unimaginable. If your telephone systems fail you are going to be left without a port of contact, meaning you will not be able to contact customers and more importantly, customers will not be able to contact you.
5G offers great value packages on telephone maintenance cover, that will be generally cheaper than a single call out to an engineer, if you are not covered.
This page is related to: phone system, phone systems, phone system maintenance, telephone systems, pbx phone systems, virtual phone systems, small office telephone system, telephone system suppliers, telephone system upgrades, small business phone system.
"Sean, as always he has gone far and beyond, I would be more than happy to speak to Sean again about any future faults, it's got to the point we might as well be friends."
"Tristan is the most helpful young man I have dealt with in a long, long time and he is an asset to the Company."
"5G are a fantastic company, from Sales to Tech Support but especially Sid in Engineering. Everyone works together and contacted me when they said they would."
"Just a quick note to say what a fantastic job John & Anthony did for us on site in Newcastle. They were superb! Perhaps they can do Coatbridge for us in February as it is another relocation!"
"Your engineer John has been brilliant today; thank you.  We are optimistic that the replaced hardware/software will make all the difference – phones are ringing frequently now."
"I would just like to say, your advice and support throughout has been very much appreciated by us all, but especially myself, so a very big thank you from me."
"I'm impressed how Richard Smith works, how professional he is and when he came to our site, he knew exactly what he was doing. We're due another site visit in 2 weeks and we would like to request that Richard comes back as he was so fantastic with us the first time!"
"John has been absolutely amazing; the staff in the store loved him and wanted to adopt him.
John is an asset to this company and you should do everything to keep him."
"I have recently taken over dealing with the Telecoms invoices and I've had a lot of issues with BT and Talk Talk. If it wasn't for that wee boy Jon, I would have pulled my hair out! He would keep me updated every step of the way, he went above and beyond and he was a wee gem."
"Please thank Nichole for all of her help, she is the best asset 5G have."
"The service from 5G is great and if there is a problem it is always resolved quickly. Sarah from accounts is very helpful and a credit to your company!"
Call us on 01494 523 523 to find out more