Business Fibre packages.
Fibre is the undisputed King in the world of business broadband performance, unmatched by its old copper predecessors in speed, throughput and reliability.
Speed:
up to 40 Mbps down / 10 Mbps up
Data Limit:
100 GB per month (£1.50 per GB after allowance)
Static IP (Optional):
£5 per month
Speed:
up to 40 Mbps down / 10 Mbps up
Data Limit:
Unlimited
Static IP:
£5 per month
Speed:
up to 80 Mbps down / 20 Mbps up
Data Limit:
100 GB per month (£1.50 per GB after allowance)
Static IP:
£5 per month
Speed:
up to 80 Mbps down / 20 Mbps up
Data Limit:
Unlimited
Static IP:
£5 per month
Call us on 01494 523 523 to find out more.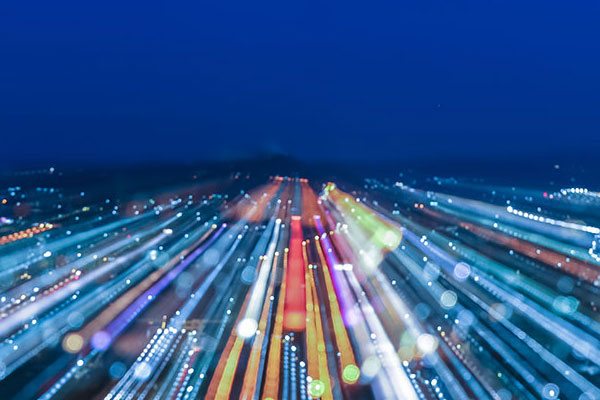 Super Fast Fibre.
A new way of communicating data.
Bring data, voice, video and IP-based products together into a converged solution to save money and reduce complexity with business fibre.
Sharing large files is a breeze
Uninterrupted Video conferencing
in HD
Save money with cloud computing
All the software you need at the click of a button
Save loads of money on licensing and no need for expensive updates
Save time with multi-tasking
Make VoIP calls, upload, download and surf all at once
Faster collaboration between users
12Mb throughput speed – no matter what time of the day
Business traffic comes first at times of contention
Fibre is the latest in broadband technology travelling through a glass cable at lightning speed. 5G broadband provides this with our very own extensive Fibre Optic Broadband infrastructure network in London, High Wycombe and the South. Your Internet traffic travels through this superhighway connecting you to the world.
Upgrade Today!
Business Fibre Broadband uses next generation optic fibres to transport data via light, bringing speeds of up to 80Mb/s.
How easy is it to install business fibre or broadband?
Extremely easy! We do all the work at the exchange and in the street cabinet.
Depending on the product you order and the speeds available at your premises, you'll either plug in the router yourself or we'll send an engineer out to you. The router comes with simple instructions so you shouldn't have any problems.
Will I need a new router?
You'll need a router to get up and running, but don't worry. If you're a new customer you'll receive a router with your package.
If you're an existing broadband customer and you've upgraded to superfast business fibre broadband, we'll send you out a brand new router.
This section is related to: Business Fibre
If you started your business using your home broadband, it doesn't take long to realise that the needs of business for broadband are different to those of a consumer. When your livelihood depends on it, you need an internet service that really makes the grade. Consider fibre business broadband.
If your business is totally reliant on internet access, you need a leased line.
Reasons why superfast broadband is becoming increasingly essential for consumers and businesses
1. Superfast broadband is now almost the same price as basic broadband
The prices of superfast broadband services are already falling significantly, and there's already a small difference between the price of superfast broadband and basic broadband services. In a recent Ofcom report, Ofcom found that the difference between the monthly rental fees for ISPs' lowest-cost 'superfast' services and their lowest-cost 'current generation' services is often relatively small.
2. Conventional broadband services can be unreliable
ADSL broadband is carried along copper cables all the way from the BT exchange to homes and business premises. Inevitably, the broadband signal suffers attenuation as it travels along the copper cable from the exchange to broadband modems, reducing the speeds that can be delivered and making the broadband signal susceptible to interference.
3. Superfast broadband connectivity is essential for many businesses
Superfast broadband is increasingly becoming essential, whatever the size of the company.
In businesses with a significant number of employees, superfast broadband ensures that employees no longer have to compete for access to slow and limited conventional broadband services, increasing efficiency. Widespread deployment of superfast broadband services also allows businesses to provide flexible working for employees so that they can work from home and access company systems remotely, saving costs and reducing carbon footprints.
Superfast broadband provides efficiency improvements and cost savings, through improved online sales and marketing, improved online ordering and invoicing, enhanced video conferencing and VoIP services, and improved access to cloud-based services.
Business Broadband
To meet the high standards of today's business demands, Broadband services require maximum uptime, reliability and support. Compare Broadband Plans with options that include Office Phone and Mobile Phone Bundling, High Speed Fixed Line ADSL, ADSL2+ or Wireless Business Business Broadband types and additional special requirements such as Static IPs, high standards of customer service and technical support along with business broadband service level agreements.
Small to intermediate companies
When considering broadband plans for small business there a many factors to take into account. How many people will share the broadband connection? What do you use it for? We can help choose a broadband plan suitable for small businesses.
5G Business Broadband
Broadband is an important requirement for most businesses, no matter what industry you are in. 5G Communications is one of the UK's largest providers of fixed business broadband services. We offer reliable, scalable and cost effective Internet connectivity. Whether you are looking for high-speed Internet access over fibre or digital subscriber line (DSL), we have an appropriate broadband package to suit your needs. We are also committed to providing unparalleled support and reliability to all our clients, ensuring complete satisfaction and a lasting business relationship.
No matter what your broadband connectivity requirement, you can rely on our unsurpassed expertise to cater to your needs. Whether you simply want a stable connection for browsing, or faster speeds for complex communications systems, our solutions are designed to suit the unique demands of your company.
This section is related to: Business Fibre
Why is it now easy to switch your broadband and line to 5G?
You can now switch to 5G without needing to contact your old supplier to get a MAC code. Simply sign up and we will contact your old supplier for you. It's as easy as that!
How long will it take to get my broadband?
It depends on your package, and local availability.
The minimum lead times are as follows:
To switch broadband from another supplier – 10 days
To switch broadband and phone line from another supplier – 10 days
Install new phone line and broadband – 10 days
Is Business Fibre Broadband Available In My Area?
We would need to check your postcode details on the Openreach database to see whether or not superfast fibre broadband is available in your area. To find out if you can benefit from business fibre broadband please complete the form at the top of this page and we'll get back to you.
What Is A Static IP Address?
A static IP address is a fixed number that is assigned to your broadband. Your IP address identifies who you are. A Static IP address means that your connection will always be in the same location on the internet making it easier to run a web or e-mail server or similar internet resource.
How Much Will I Save With 5G?
The savings you make will depend on which package you choose and over what term. We're confident however that on a like for like basis with other major suppliers, 5G broadband is very competitive and often more suitable for small to medium businesses.
How Do I Switch Suppliers?
Switching to 5G broadband is easy. We'll do all the hard work. Simply sign up and we will contact your old supplier for you. Typically the migration from your old supplier to us takes around two weeks.
This page is related to business fibre UK, fibre broadband, fibre upgrade, fibre connection, business internet providers.
Not sure what product best suits your business?
Get free advice and a site survey.