Business ADSL Broadband
Up to 24Mb ADSL broadband connections.
Can't get Fibre? Get the next best thing!
Let us provide you with the fastest possible business ADSL broadband connection, and then provide you with
a discounted upgrade as soon as fibre broadband becomes available in your area.
Don't get left behind, speak to us today about a new ADSL line on 01494 523 523
Standard ADSL Broadband Packages
5G2 Plus 40GB
Speed:
up to 12 Mbps down / 400Kbps up
Data Limit:
40GB per month
Static IP:
£5 per month
5G2 Plus Unlimited:
Speed:
up to 24Mbps down / 1.3Mbps up
Data Limit:
Unlimited
Static IP:
Free
For capped packages Call us on 01494 523 523
and speak to a sales consultant.
Reasons for upgrading your broadband
High speed internet access, with speeds of up to 18 times faster than a standard dial-up connection.
Pay one reasonable flat fee. No need to worry about excess charges or pay-per-min rates.
Make calls, receive calls or send faxes while online with our fantastic Business Broadband offer.
No need to connect every time you use the internet.
Business ADSL Broadband Services
Adding a new Line?
Upgrading your Existing Line?
Moving Premises?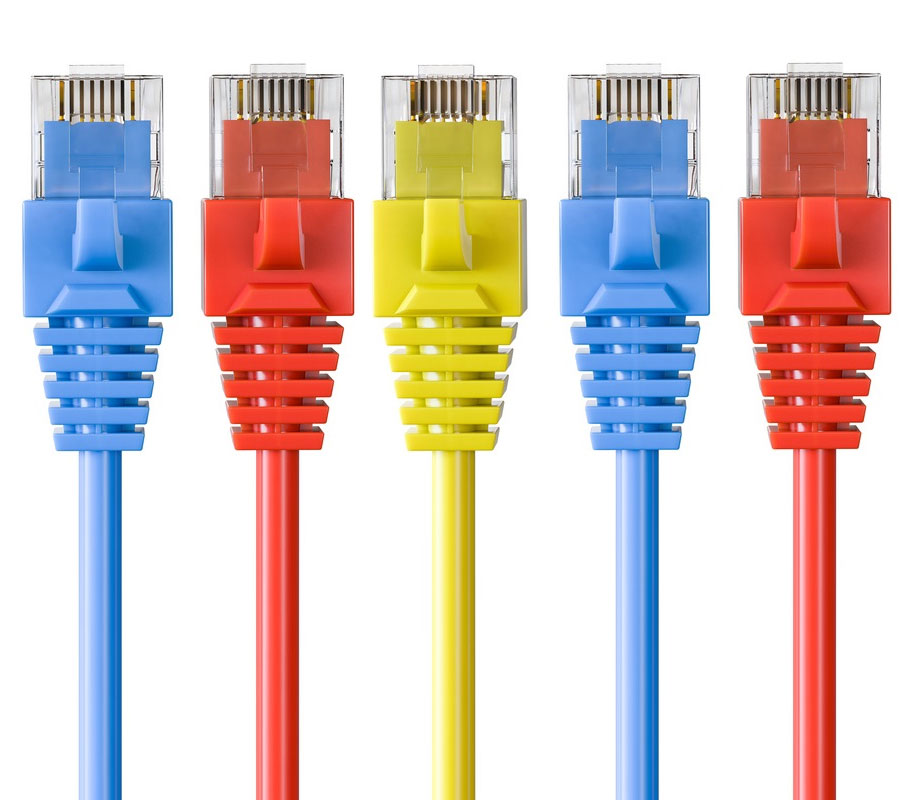 ADSL (Asymmetric Digital Subscriber Line) delivers high speed internet access, using existing copper telephone lines to transfer data back and forth at  much faster speeds than its predecessor, dial up internet…
Where the fastest dial-up modems can acheive maybe up to 57 Kbps, usually operating at around 53 Kbps, depending on the serivce acquired ADSL generally achieves between 1.5 and 8 Mbps, proving a significantly faster and superior alternative.
The "asymmetric" part of ADSL refers to the fact that the downstream data rate is faster than the upstream rate, meaning that you will be able to download data to your computer from the internet faster than you will be able to upload date from your computer to the internet. This is allowed because, generally, web page requests require little bandwidth to handle in comparision to internet downloads.
Ultra Fast – ADSL provides high speed internet access, with speeds of up to 18 times faster than a standard dial-up connection
Simultanious Telephone and Internet – ADSL does not affect your telephone services, so you can make calls, receive calls or send faxes while online.
Always On – Don't waste time waiting to dial-up to the internet. With ADSL, you're always online.
Save Money on your Bill – With ADSL, you pay one reasonable flat fee. No need to worry about excess charges or pay-per-min rates.
Efficient Emails – Receive up to the minute emails. ADSL allows your email client to check for new mail every few minutes, saving you time.
In the simplest terms, business broadband is no different from consumer broadband. Both give you access to the same internet using the same infrastructure, be it the standard phone line or a newer fibre optic network.
Yet the considerations for business broadband go far deeper than speed and price. You need to know what support you will get, and what will happen if the network goes down. You need to know that your security will be looked after, and whether it will provide you with any extra services, or help you use your own. You also need to know if it will adapt as your business grows, or whether it will become a bottleneck that holds you back.
You can get an estimate of your Broadband speed by contacting us on 01494 523 523. We will confirm the Broadband services available to you and give you an estimate of your maximum download speed.
This speed estimate is generated using telephone line data and it's a theoretical upper limit for your line based on certain conditions. The speeds you experience on a day-to-day basis may be less than this and could vary at different times throughout the day.
Although you should get a maximum download speed for your broadband service, it is subject to a number of factors. These include:
The distance of your telephone line to your local BT exchange
The quality of the internal telephone wiring in your business
The age of your computer or broadband router
If you're connected to the broadband router directly or via wireless
The number of applications or programmes you are running on your computer
The speed of the website you're downloading information from
The number of people trying to download the same information as you from the same website
Weather conditions
When trying to identify the best business broadband deal, it's important to identify the needs of your business. Small and medium businesses will have different priorities.
A small business, of up to 49 employees, will likely only have a single office so may not need VoIP and VPN services, and a basic package may suffice. However, small businesses may also lack IT infrastructure, so things like the quality of support and backup services become absolutely vital.
Medium-sized businesses may not need the bells and whistles to begin with, but should factor in the ease with which a provider can add services with the minimum of disruption.
Interested?
Call us on 01494 523 523 to find out more