Simple And Reliable Telephony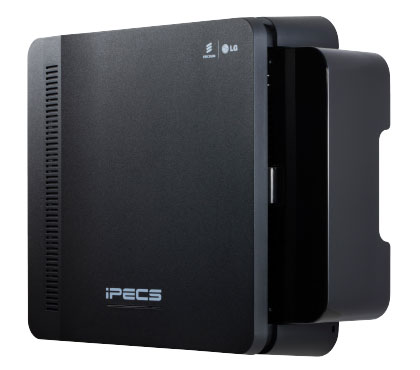 Easy and economical UC
iPECS UCS Standard server is built into the eMG80. Users can use video, IM, audio conference, visual voicemail, as well as voice calls on one platform. An external server, iPECS UCS Premium, provides even more collaboration features (see page 5 on the brochure for more information).

Seamless expandability
With the iPECS eMG80 you can start small with 2-12 users and grow seamlessly to more than 100 ports. iPECS eMG80 delivers cost effective communications to small and growing businesses and affordable expandability to medium-size businesses.

Simple to use and flexible
Intuitive handset and desktop interfaces help users to quickly grasp the benefits of iPECS technology and adopt it into their daily tasks and business processes. Flexible architecture ensures iPECS can grow and adapt with your business.

Rich features
The eMG80 comes highly featured straight out of the box without expensive licence options – voicemail, auto attendant, voicemail to email, smartphone integration, on-demand call recording and much more. The in-built specialist features are designed to deliver a tailored solution for every user.
Cost effective and expandable VoIP Technology
The eMG80 platform includes advanced VoIP technology supporting low cost SIP trunking, mobile integration, remote connectivity and multisite networking. Utilise the latest network technologies to help your organisation stay competitive and win.