Flexibility and functionality you won't be able to live without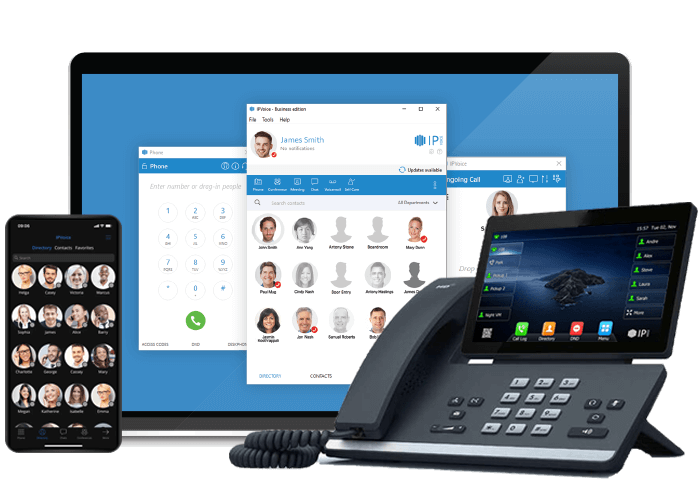 VoIP Phones offer flexible and affordable solutions to your telephony needs, allowing premium functionality at an affordable price.
Because iPECS Cloud is designed to scale it suits all sizes of business whether you have a single home office or multiple locations around the globe. With on-demand features and same-day provisioning you can add users or remove users quickly and easily.
With our advanced feature packs you can completely tailor the user's experience and provide a call centre solution, reception console and much more with a simple click.
Call us on 01494 523 523 to receive pricing and specialist advice on our VoIP phone options.
Professional call handling
It is now easy to transfer calls, see who is available to answer, set calling groups and personalise or change your greetings with VoIP.

Easy options
Functionality and settings accessible from your phone screen or PC!

Future-proof and feature rich
Advanced VoIP telephony features will give the impression of a large business regardless of your size.

Reduced cost
Free calls between company offices and benefit from lower UK call costs.

Mobilise
Work from anywhere and enjoy the same features as if you or one of your staff members are working from the office.

Lower cost of ownership
No maintenance or programming costs with VoIP.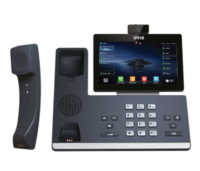 IPV 58
7" capacitive adjustable touch screen

Optimal HD audio, Yealink Noise Proof Technology

Supports 720p30 HD video conferencing
"Sean, as always he has gone far and beyond, I would be more than happy to speak to Sean again about any future faults, it's got to the point we might as well be friends."
"Tristan is the most helpful young man I have dealt with in a long, long time and he is an asset to the Company."
"5G are a fantastic company, from Sales to Tech Support but especially Sid in Engineering. Everyone works together and contacted me when they said they would."
"Just a quick note to say what a fantastic job John & Anthony did for us on site in Newcastle. They were superb! Perhaps they can do Coatbridge for us in February as it is another relocation!"
"Your engineer John has been brilliant today; thank you.  We are optimistic that the replaced hardware/software will make all the difference – phones are ringing frequently now."
"I would just like to say, your advice and support throughout has been very much appreciated by us all, but especially myself, so a very big thank you from me."
"I'm impressed how Richard Smith works, how professional he is and when he came to our site, he knew exactly what he was doing. We're due another site visit in 2 weeks and we would like to request that Richard comes back as he was so fantastic with us the first time!"
"John has been absolutely amazing; the staff in the store loved him and wanted to adopt him.
John is an asset to this company and you should do everything to keep him."
"I have recently taken over dealing with the Telecoms invoices and I've had a lot of issues with BT and Talk Talk. If it wasn't for that wee boy Jon, I would have pulled my hair out! He would keep me updated every step of the way, he went above and beyond and he was a wee gem."
"Please thank Nichole for all of her help, she is the best asset 5G have."
"The service from 5G is great and if there is a problem it is always resolved quickly. Sarah from accounts is very helpful and a credit to your company!"